Welcome back to school, it is great to welcome everyone back after the Summer holidays and we are all excited about beginning a new academic year. A very special welcome to all of our new families we hope that you soon feel settled and part of our school community.
We are excited about our new topics for learning. Class dojo will be used to inform parents of the week ahead and for any messages or information.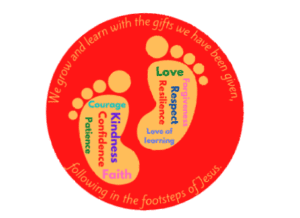 There will be opportunities for children to participate in trips and external activities the beyond the classroom, we will keep voluntary contributions to a minimum but please let us know if you need any financial support with these. Music teachers work in school and this year we are offering drums, flute, piano, singing and guitar, please get in touch with the office should your child want to participate in any of these.
We acknowledge that our children need a child-centred holistic approach to learning rooted in faith. Our mission statement which includes the word gifts which reminds us all that our children are gifts from God, and how important our job as educators is to ensure that we provide an education for our children which enables them to be the best they can be. We have adopted 10 school virtues based on learning habits and our Gospel values: – faith, love, kindness, respect, confidence, resilience, love of learning, forgiveness, courage and patience. We will be focused on one virtue weekly to embed them with our children and school community, celebrating virtue of the week in each year group as part of celebration assembly. I will also be setting the children a weekly task connected to the virtue to share with parents, this will be on the school story.
During their time at English Martyrs we want all our children to grow their virtues making them ready for their next steps beyond year 6.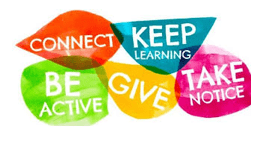 We will continue to populate our new mental health page on the website under the parents section so please take a look and use some of the resources. A key feature will be our 5 Ways to Well-being approach inspired by the NHS initiative and New Economics Foundation, which focuses on; CONNECTING, BEING ACTIVE, TAKING NOTICE, KEEPING LEARNING AND GIVING.
Alison Chambers
Headteacher