At English Martyrs CVA we believe in both the importance of developing children's discrete word-reading skills and comprehension, and the need to engender their love of books and reading. We recognise that the two elements are intertwined; each relies on the other if children are to become life-long readers. Every child deserves the chance to become a reader and reading is a passport to the world. Reading great literature opens children up to ideas, experiences, places and times they might never otherwise experience in real life. Reading for pleasure gives opportunities to learn about a multitude of things that cannot be covered by a school curriculum, in a household where reading is not valued; school will be the key place where they come into contact with books.
Reading Intent
Following the national curriculum for Reading, our intent is that all our children will: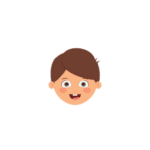 Head
Develop appreciation of a range of authors.
Develop the knowledge and skills linked to VIPERs.
In EYFS and KS1 children will have phonics skills to decode unknown words.
Read easily, fluently and with clear understanding.
Acquire a wide range of vocabulary.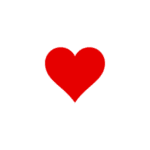 Heart
Foster a love of reading through a range of genres and recognise the pleasure they can get from reading.
Rich and varied learning opportunities to become confident in reading.
Respect the range of opinions and representations found in books.
Develop confidence to read aloud in a range of situations.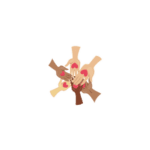 Hand
Apply their reading skills across the curriculum not just their ability to decode but to comprehend what they are reading.
Apply the wide range of vocabulary they will have acquired to speaking and writing.
Apply the skills learnt in reading to enable children to know more, remember more and understand more to help them to reach and extend their potential in all curriculum subjects.
Implementation:
A clear and coherently planned curriculum underpinned by our school virtues, design principles , learning habits, our academic curriculum uses either the EYFS statutory framework or the National Curriculum as the basis for content and expectations. We have structured this so that each year group has:
A clear list of year group objectives for all areas of learning which must be covered.
A clear progression of skills and knowledge enabling curriculum coherence across the school.
The teaching of phonics through a daily systematic synthetic phonics programme in EYFS, year 1 and 2 where applicable.
Weekly whole class reading sessions (year 2 onwards) exposing children to a variety of non-fiction, fiction and poetry focusing on individual reading skills.
Individual reading at home and in school celebrated through our school reading challenge.
Opportunities across the curriculum to apply reading skills learnt.
Attainment will be assessed each half term through differentiated reading assessments.
Impact:
Most children will achieve age related expectations by the end of their cohort year.
Children analysed as not achieving well enough are encouraged to become regular readers.
Data from all assessments in Sept /Dec/March/ July is shared with senior leaders and next step decisions are considered and intervention strategies put into place to address any underachievement.
As we believe that reading is key to all learning, the impact of our reading curriculum goes beyond the result of statutory assessments. Children have the opportunity to enter the wide and varied magical worlds that reading opens up to them. As they develop their own interest in books, a deep love of literature across a range of genres cultures and styles is enhanced.
Most children will become fluent and confident readers who can apply their knowledge and experience to a range of texts through the Key Stage 2 curriculum.
As a Year 6 reader, transitioning into secondary school, we aspire that children are fluent, confident and able readers, who can access a range of texts for pleasure and enjoyment, as well as use their reading skills to unlock learning and all areas of the curriculum. We firmly believe that reading is the key to all learning and so the impact of our reading curriculum goes beyond the results of the statutory assessments.
The impact of our reading curriculum is that each child learns more, knows more and remembers more so that they reach their full potential through all curriculum areas