Intent
Following the national curriculum for Music, our intent is that all our children will: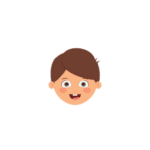 Sing and use their voices individually and in a group.
Create and compose music on their own and with others.
Use technology appropriately when composing.
Have opportunities to learn a musical instrument.
Understand and explore how music is created, produced and communicated.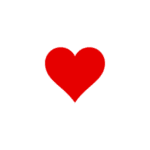 Foster curiosity and creativity about what they are learning through exposure to a wide range of music and opportunities to perform.
Foster a love of learning new knowledge and skills in music, a love of building on existing knowledge and skills and finally a love of creating and composing music.
Have resilience and determination to improve in all areas of music curriculum knowing that it is OK to not get things right all of the time and we learn from our mistakes.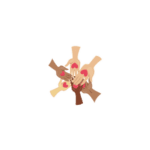 Enjoy and appreciate a wide range of music in our daily lives.
Further develop skills and knowledge in singing and the playing of musical instruments both independently and within a group.
Implementation:
A clear and comprehensive scheme of work in line with the National Curriculum delivered mainly through the Charanga scheme of work.
Skills and knowledge delivered through specific learning sequences building on prior knowledge and skills.
Children have access to key vocabulary and meanings in order to understand musical terms which helps them specifically in the areas of composing and performing.
Children will reflect on previous learning and cross curricular links will be made wherever possible.
Music expertise supports classroom teaching through the Rutland music hub projects accessible to each year group as well as performance opportunities.
Specific instrumental skills taught to individual children through peripatetic teachers in school weekly.
Timetabled year group opportunities for musical performance planned across the school eg music evening, Christmas, Easter and end of year productions.
Impact:
The impact of our music curriculum is that each child learns more, knows more and remembers more so that they reach their full potential in this curriculum area.
Most children will achieve age related expectations in music at the end of their cohort year.
Children will have a wide appreciation and enjoyment of listening to and playing different musical genres and styles on one or more instruments.
Children will have experienced performing musically and some children will go on to develop further skills in this area.
Children will have experienced composing and some children will use these skills and knowledge to develop this area further.
Children are able to enjoy music in as many ways as they choose – either as listener, creator or performer.
Music Small Steps – Whole School
Music Progression of Skills and Knowledge
We follow the primary national curriculum for music.
"Music is a universal language that embodies one of the highest forms of creativity. A high quality music education should engage and inspire pupils to develop a love of music and their talent as musicians, and so increase their self-confidence, creativity and sense of achievement. As pupils progress, they should develop a critical engagement with music, allowing them to compose, and to listen with discrimination to the best in the musical canon."
At English Martyrs, our music curriculum aims to provide all pupils with an education which engages and inspires children to develop a life-long love of music, increases their self-confidence, creativity, and imagination, and provides opportunities for self-expression and a sense of personal achievement. We offer opportunities for children to develop their talents in all aspects of music including composition, singing and appreciation. We have an excellent range of performing opportunities across the academic year that lend themselves to singing and playing music including our annual music evening in May.
The school actively engages with peripatetic music teachers and the Rutland music hub and offers guitar, flute and piano lessons for children across the school. Those who play instruments are encouraged to utilise their skills in school by playing in worships or music performances.
The following Peripatetic music lessons are available at school. Please contact the office for more information.
Piano – Mrs Jenny Blazey
Guitar – Mr James Joyce. See Mr Joyce's website www.jamesjoyceband.com for more information and contact details.
Flute – Mrs Julie Duston
Drums – Mr Nick Bott